Theory Of Cryolipilysis Slimming Machine:
▲ Cryo system:
Is a beauty treatment that relies on controlled cooling for non-invasive localised fat reduction in problematic areas of the body. It is a way to reshape your client's contours
▲ Cavitation system:
Is body sculpting with no anesthesia, no scars, no discomfort, no down-time and presents a risk-free alternative to liposuction. The result is instant loss of fat cells.
▲ RF system:
Treatments are ideal for those who wish to effectively contour the body, reduce fatty deposits and improve the appearance of cellulite.
▲ Laser Lipolysis:
Is growing in popularity as a procedure for the tummy, arms, male breasts, hips and outer thighs as well as smaller areas of the body such as redefining the jaw line, neck and chin area. It carries fewer risks as traditional liposuction and is a less invasive surgical procedure requiring fewer incisions and resulting in less scarring.
▲ Body shaping, fat dissolving, repel the cellulite.
▲ Lymphatic drainage, promoting metabolism & blood circulation.
▲ Decrease the excessive water and prevent the fat from accumulation.
▲ Tightening skin, strengthen skin elasticity, skin lift.
▲ Clear belly wrinkles, especially the stretch marks.
▲ Complementing the collagen , skin rejuvenation.
| | |
| --- | --- |
| Model | VL-36B |
| Function | Body slimming , wrinkle removal , skin tightening |
| Voltage | AC110V/220V 50-60Hz |
| Screen | Color touch screen |
| Cryo handles | 3 pcs (big, middle, small) |
| Cavitation handle | 1 pcs |
| Body RF handle | 1 pcs |
| Lipo laser pads | 6 pcs (4 big , 2 small ) 9 diodes/each pad |
| Cavitation frequency | 40Khz |
| RF | 5 MHz |
| Cryo | -0°C~-15°C |
| Vacuum | 650mmHg |
| RF | 1-5MHZ |
| Net weight | 65kg |
●●
Accessories & Treatment introduce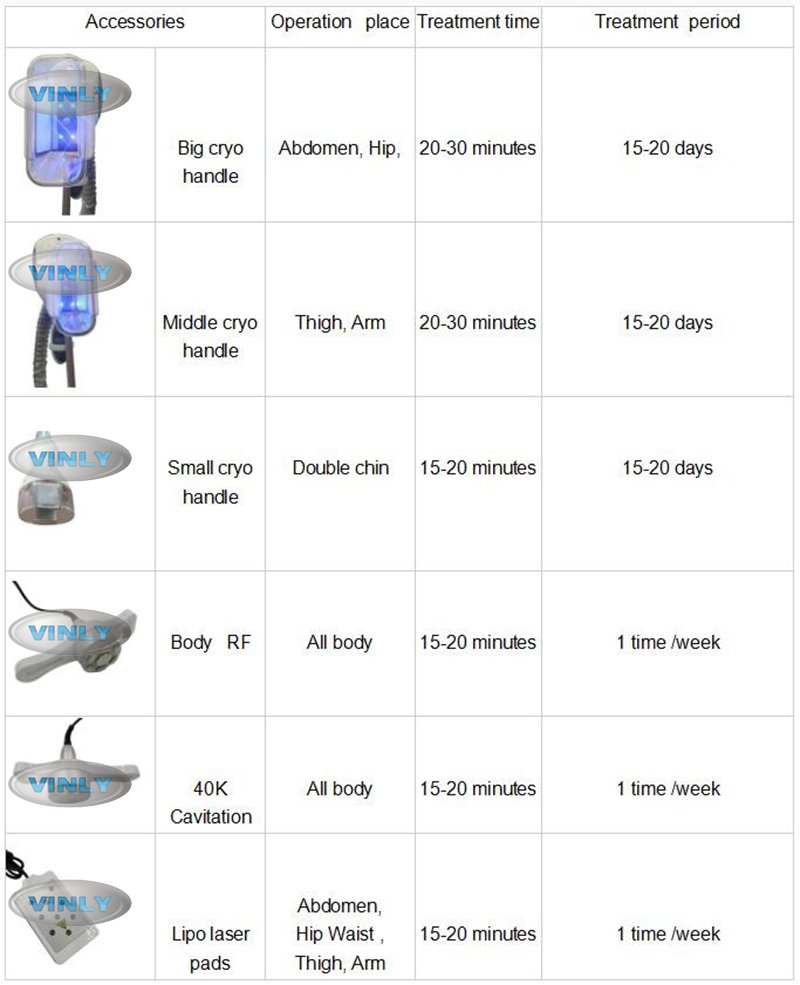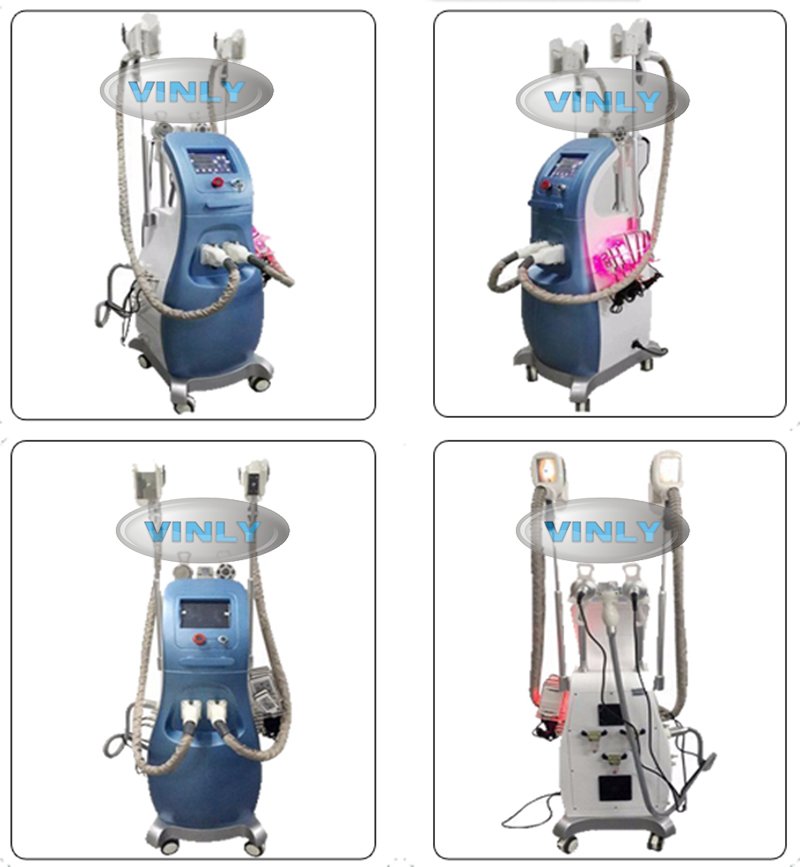 ●●
The pictures about effect treatment