With collective strong sound wave head,strong sound wave of 40KHZ may be emitted to vibrate fat cells at top speed and produce numerous vacuum air pockets inside and outside the fat cells,robustly impact fat cells to generate introverted blast and disintegrate triglyceride into glycerol and free fatty acids.Then RF waves at frequency of 1MHZ is used for exhausting the integrated glycerol and free fatty acids through hepatoenteral circulation.Finally,vacuum RF and energy electrode are used for positioning and tightening fat.Inphysics,it is known as "cavitation".Micropore introverted blast inside and outside cell may lead to enhanced molecular motionanda higher energy level and this will finally cause fat cell rupture and the reby achieve the effects of body building and losing weight.
●●
Treatment Handle Introduce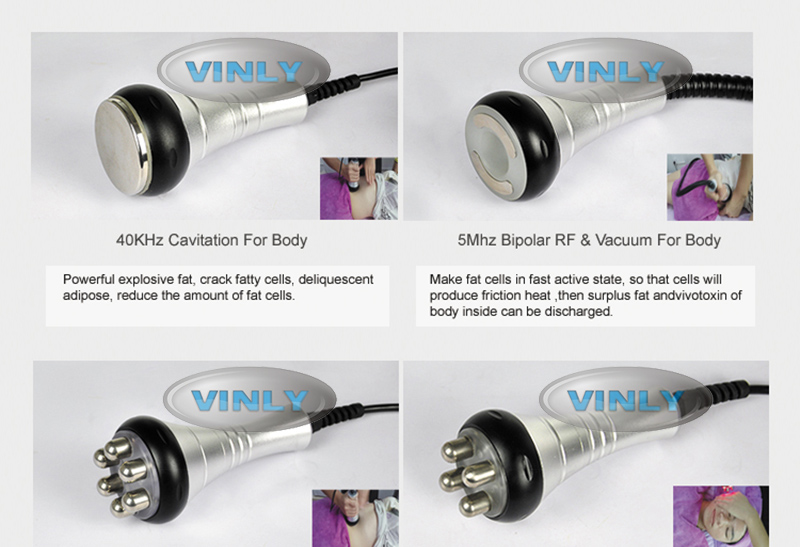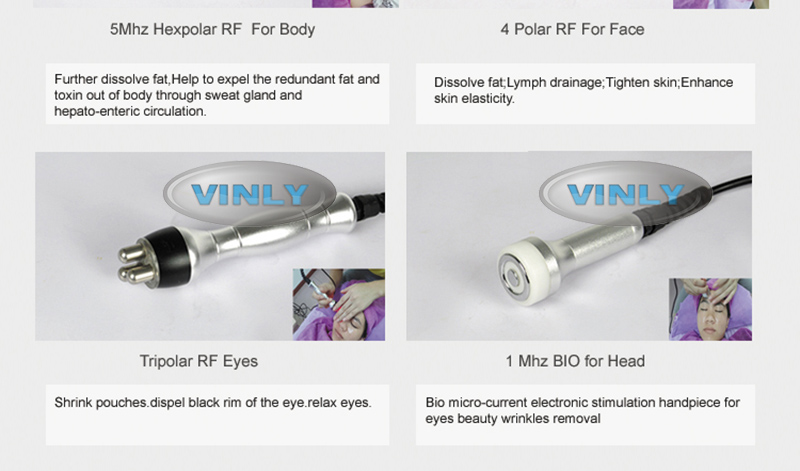 | | |
| --- | --- |
| Name | Cavitation Vaccum RF |
| Screen | 8 inches touched screen |
| Cavitation | 40KHZ |
| Vacuum+Bipolar | 5MHZ |
| Multipolar RF | 5MHZ |
| Bipolar RF | 3MHZ |
| Tripolar RF | 1MHZ |
| Packing size | 54*45*48cm |
| Voltage | AC 110V-240V |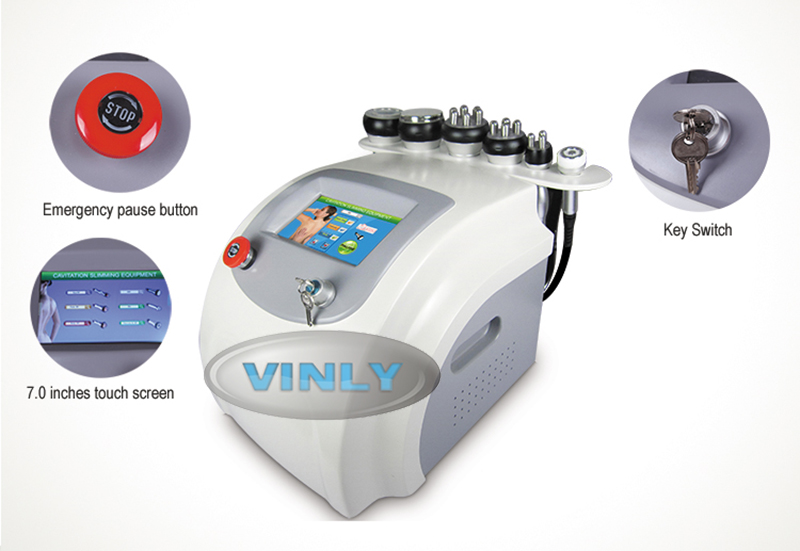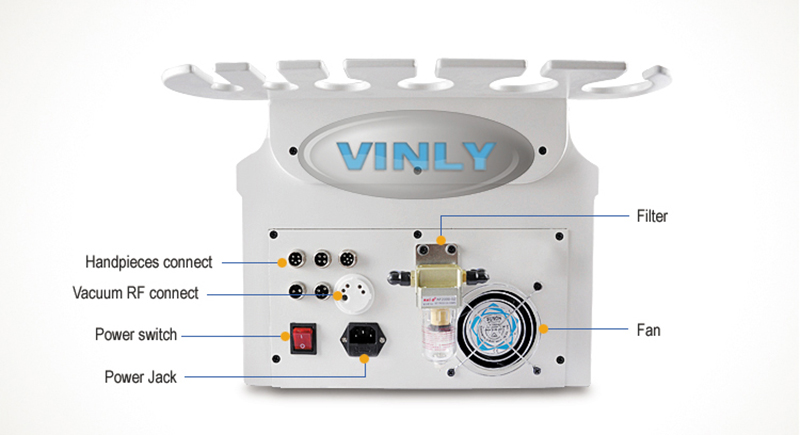 ● How quickly will I see the results of treatment?
Most clients experience few cm of reduction in circumference after a single session, with increasing results after each visit. The results may vary with different tissue structure,treatment area, age, metabolism, medications, and changes in hormones. Proper diet and increased physical activity will certainlyimprove and help to maintain the results. Between 8 and 12 sessions, you will be able to appreciate the results from the third session on.
● Is repeat treatment required?
Generally, one treatment per a single area is usually adequate to achieve the required results. And we suggest that you had better have 8 and 12 sessions.Normally it is a Long lasting treatment.However, maintenance of this fat loss is dependent on a healthy diet and exercise.
● How does it feel?
Most clients consider the procedure painless and comfortable.There may be, however, a slight discomfort due to the specific noise experienced, but it poses no harm and disappears as soon as you are not in contact with the applicator. You may also experience a little warmth during the treatment.It is very normal if you experience with this aboved problems in which is doing the treatment of Real 40Khz cavitation.