| | |
| --- | --- |
| Descriptions | VL-081 Professional fat freezing cavitation RF cryolipolysis slimming machine |
| Voltage | 110V-240V, 50/60Hz |
| Screen | 8 inch touch screen |
| Power consumption | ≤800W |
| Cooling output temperature | -10~4°C |
| Vacuum | 650mmhg |
| Cryo output pressure (Vacuum pressure) | 0-106kpa |
| Cavitation Frenquency | 40Khz |
| RF Freqnency | 5Mhz |
| Atmospheric pressure | 80KPa - 106KPa |
| Cryo Cap Size | 68*100*180mm |
| Net weight | 25KG |
| Gross weight | 39KG |
| Machine size | 680*480*550mm |
| Packing size | 700*500mm*550mm |
●●
Cryolipolysis Features
▲ The current non-surgical medical cosmetic technologies and new hot spot.
▲ More advanced than liposuction, fat melting technology.
▲ Europear most popular new way to lose weight.
▲ Can be up to 26% of the treatment area of new technology to destroy fat.
▲ Superior RF and ultrasound fat melting technology.
▲ Selectivity can be cut a fat waist, back fat and cellulite micro innovations.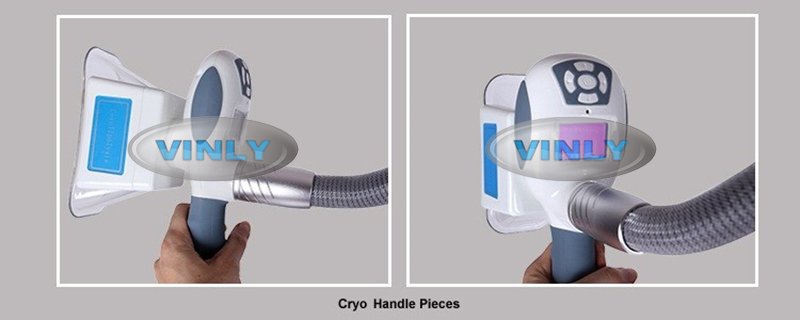 It effects in fat tissue produces, fat fragmentation and the subsequent diffusion of adipocytes lipid matrix which join to tissue fluids. Emulsificated fat is carried to the liver through normal metabolic tracks.

The RF is a non-evasive technology oriented to rejuvenation, offsetting the cutaneous acidity and betters the quality of the skin. In combination with the cold permits a complete approach of the skin optimizing the results.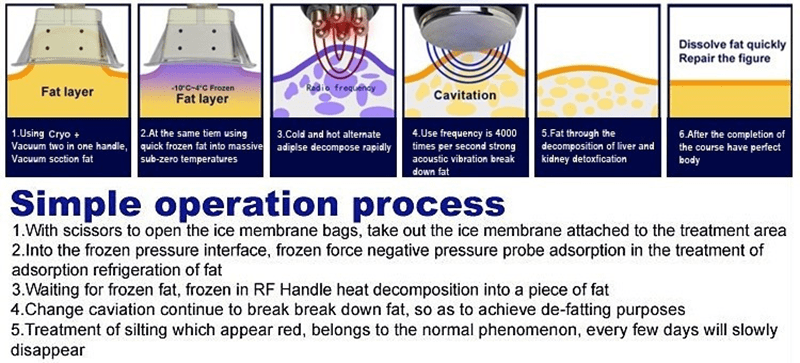 ●●
Cryolipolysis slimming machine treatment