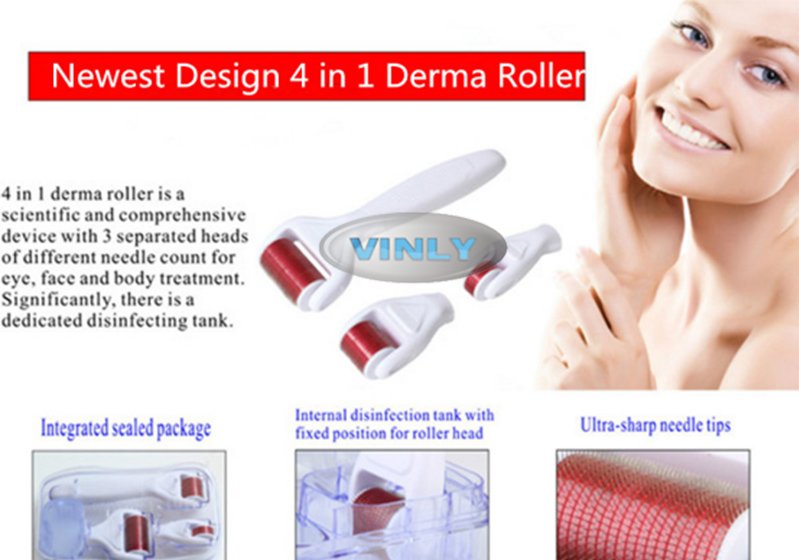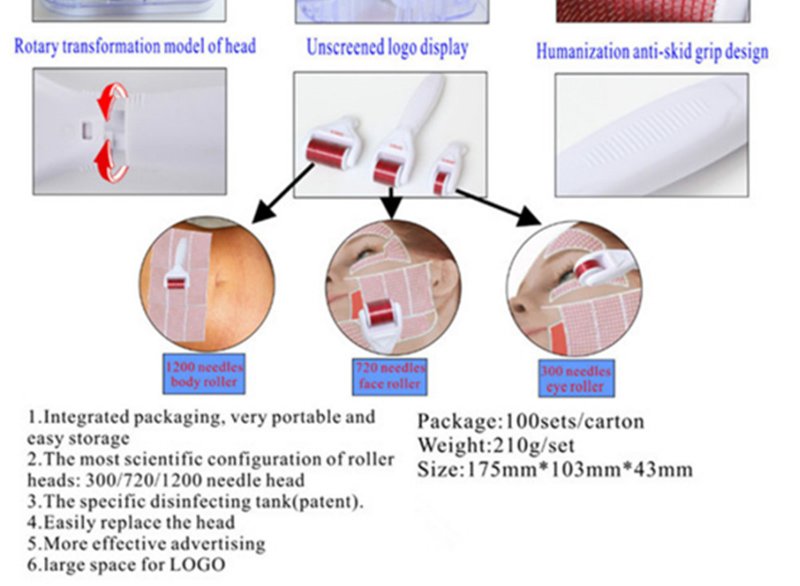 Derma rolling is also known as micro-needling, skin rolling or collagen induction therapy (CIT). Derma Rollers are made of many high grade micro needles which roll over and penetrate the skins upper surface painlessly. These revolutionary devices provide two major benefits.
Firstly, they stimulate collagen growth which significantly improves the appearance of scars, fine lines, wrinkles, stretch mark, and acne scars.
Secondly, they allow the transdermal application of creams, gels and oils, to be absorbed far more effectively - boosting their effectiveness massively. This is relevant to hair loss treatments as well as cellulite reduction.
● Scar Removal including acne scar removal / treatment
● Stretch Mark Removal / Treatment
● Anti Ageing,Anti Wrinkle
● Cellulite Treatment / Cellulite Reduction or Removal
● Hair Loss Treatment / Hair Restoration
● Hyper Pigmentation Treatmen
● Clean your face in common way. Clean the dermaroller.
● After about 15minutes, put micro-needles end on your face and make it roll on your face.
● Do not use it in heavy press into your skin,in mild pressure!
● Clean the derma roller after use. store it in dry & clean place.
●●
Uses for different needle lengths